Custom Search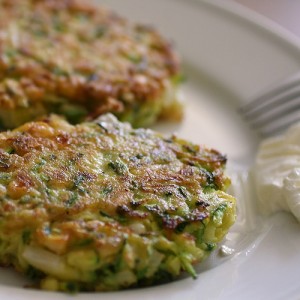 Ingredients:
12 eggs, beaten
½ 400ml can organic coconut cream
3 cups of grated, diced or mashed veges (beans, peas, carrots, zucchini, cauliflower, broccoli, pumpkin, sweet potato, corn, beetroot, spinach, avocado and mushrooms are all good options).
Salt, pepper, mixed herbs to taste
2 tablespoons avocado oil for frying.
Method:
Mix all ingredients together then spoon ¼ cup per fritter into frypan, cooking for 3-4 minutes per side on medium heat, until golden brown.
(serves six)
This recipe is great for using up leftover veges.